The challenge of this modification is based on CARLO ERBA Reagents' desire to always improve the ergonomics and safety of its solutions.

What are the main changes?
A "square" base allowing a better stability of the bottle with dispensette

An enlarged handle: gripping the vials is easier for operators

In PEHD, partly recycled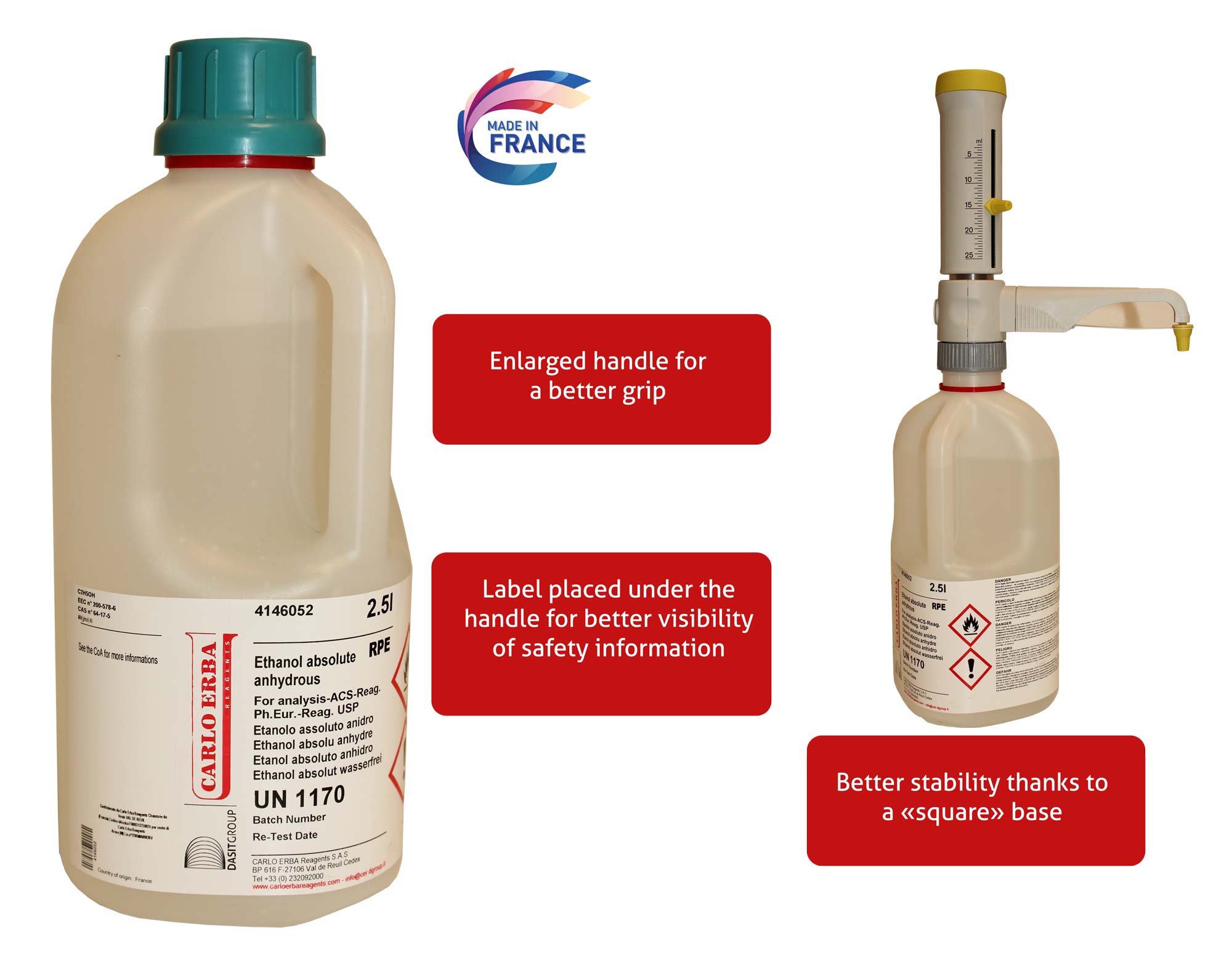 The use of this new plastic bottle will initially be effective on the RE / RPE / RS grades (excluding nitric acid), from September 2022.
For more information contact-us